Residential
Access Solutions
Our team of experienced scaffolders carry out a full range of scaffolding services for residential buildings.
We provide services direct to the customer and also to developers, builders and tradesmen.
Our domestic services are designed to suit your needs. Whether you need access to awkward areas like a chimney or need to replace guttering and facias, our residential scaffold services are the perfect solution. Each erection is designed to suit your individual needs and our helpful and professional staff are on hand every step of the way to provide a great service. If you have any queries during the scaffold erection then our team of qualified scaffolders will be more than happy to answer any questions and listen to any concerns you may have. Even if it means alterations during the process.
We provide safety documentation, permits and drawings for complete piece of mind, and our practices adhere to the Health and Safety at Work Act 1974 and the Health and Safety at Work Regulations 1999.
Our highest priority is the safety of our team and anyone else that may be affected by our work, including yourself, your famiy and the general public.
The erection and dismantling of  scaffolding is completed by fully qualified staff (CISRS) that are committed to the safety of everyone that requires access to the premises and surrounding areas.
Safe systems of work and preventative measures are used to ensure hazards are preempted and avoided and the risk of accidents is brought to a minimum. We make every effort to minimise the impact of our residential scaffolding erections on the environment.
All domestic and residential scaffolding provided are tailored to suit your individual needs, and we will be pleased to answer any questions you may have.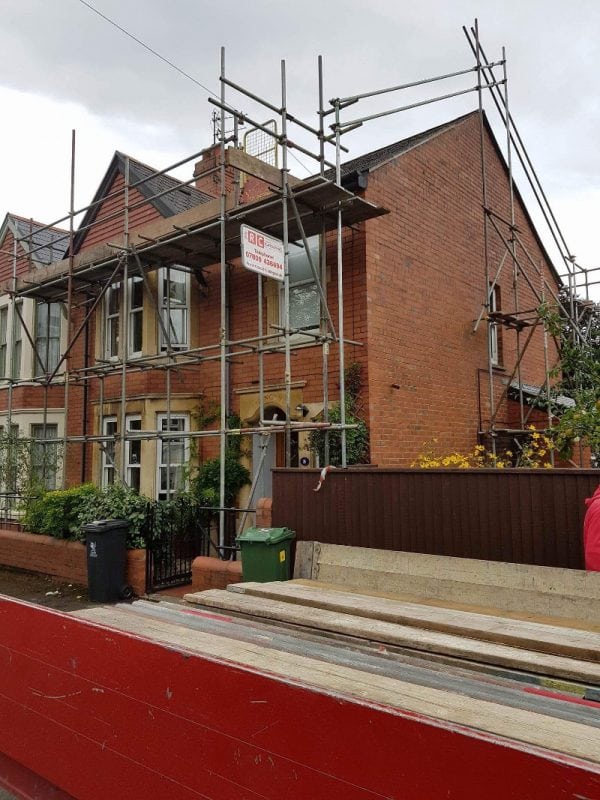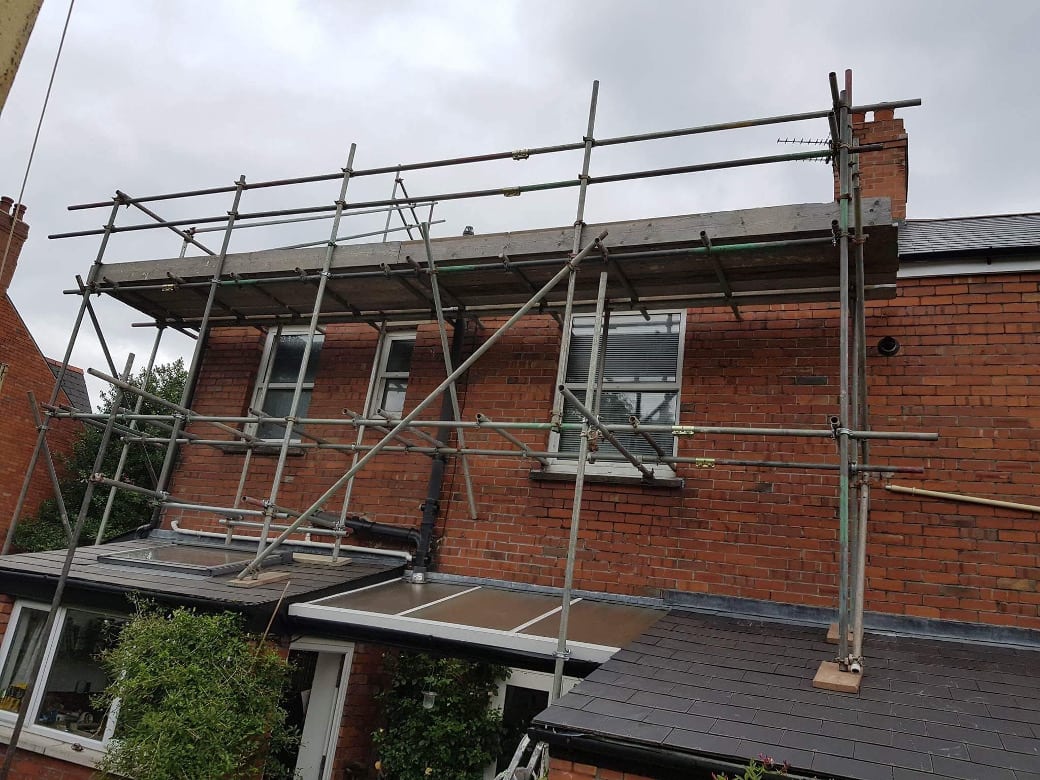 Roofing Repairs
Access Scaffolding for roof repairs, chimney stack repairs, facia board/guttering renewals
Maintenance
Scaffolding for safe maintenance and decoration of residential properties for window repairs, rendering, painting etc.
Structural / Extension Work
Structural scaffolding for extension work and demolition purposes.
Get In Touch Now For A Consultation