Industrial
Access Solutions
Providing industrial scaffolding to a variety of industries is one of our real specialities.
We have provided emergency, on-going and ad-hoc scaffolding work for some of the biggest names in South Wales industry. With a team of highly qualified scaffolders we will ensure we get it right first time.
Our industrial scaffolding services cover a diverse range of industrial processes. One of the factors that has an impact on industrial scaffolding is Health & Safety. With this in mind we ensure that all Health & Safety aspects are catered for and your workforce remain safe from the erection stage and all the way through to the dismantling stage.
We also understand that disruption is a costly issue and the less disruption to your work processes the better. We work around you and will endevour to fit in with your work schedule. 
We are extremely versatile and cater for a wide range of uses, from factories to airports, chemical and oil plants and many more. Our scaffolding system ensures we can provide an access solution for highly complex situations and areas with restricted access, enabling work to be carried out in a safe and efficient way.
Before our team and equipment come onto site we will carry out risk assessments and health and safety checks that abide by Health & Safety guidelines and your own in house safety checks to ensure all potential hazards and issues are dealt with prior to commencement of the erection.
Get in touch now to arrange your free consultation
Just some of the services we do are outlined below:
Crane breakdown access
Factory and steelwork scaffolding assembly
Emergency 24 hour callout
Confined space scaffolding
Internal tank scaffold
Hanger scaffolds
Lift access scaffolding
Above is just an example of what we offer. If you don't see the service you need give us a call and we can discuss your exact requirements.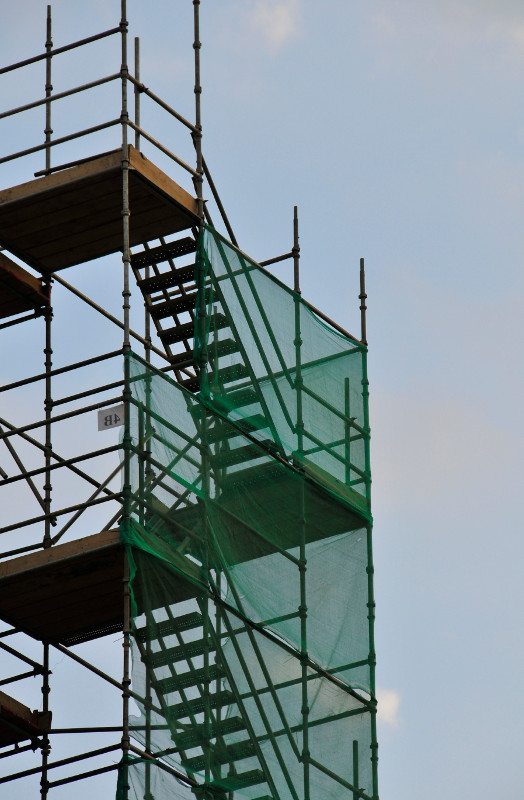 Industrial Access Solutions
Crane Repair, Tank Inspection, Emergency Scaffold, Hanger Scaffold and more
Health & Safety In Mind
A priority with all our scaffolding erections.
CSCS Certified Team
All our team members are CSCS card holders, trained to in Heath & Safety matters, and are experienced in Industrial situations.
Get In Touch Now For A Consultation